Three hundred volunteers from 36 cities and municipalities in Belarus participated in the operation of the AirMQ citizen air pollution monitoring network in 2022. The NGO Ekodom provided technical support with the support of Arnika. Data analysis for the year produced a map showing the most polluted districts of Minsk.
"The two images compare the average concentrations of fine PM2.5 dust particles daily and throughout the year. Despite their brevity, the map and graph provide a clear picture of which parts of Minsk were most affected and at what times of the year," explained Ivan Betsun, coordinator of the AirMQ network. "Fine dust particles carry a range of toxic substances and enter directly into the human bloodstream through the lungs. They are, therefore, a key indicator of air quality in our settlements," he added.
The graph shows that the air of the capital Minsk was most polluted in the autumn and winter months: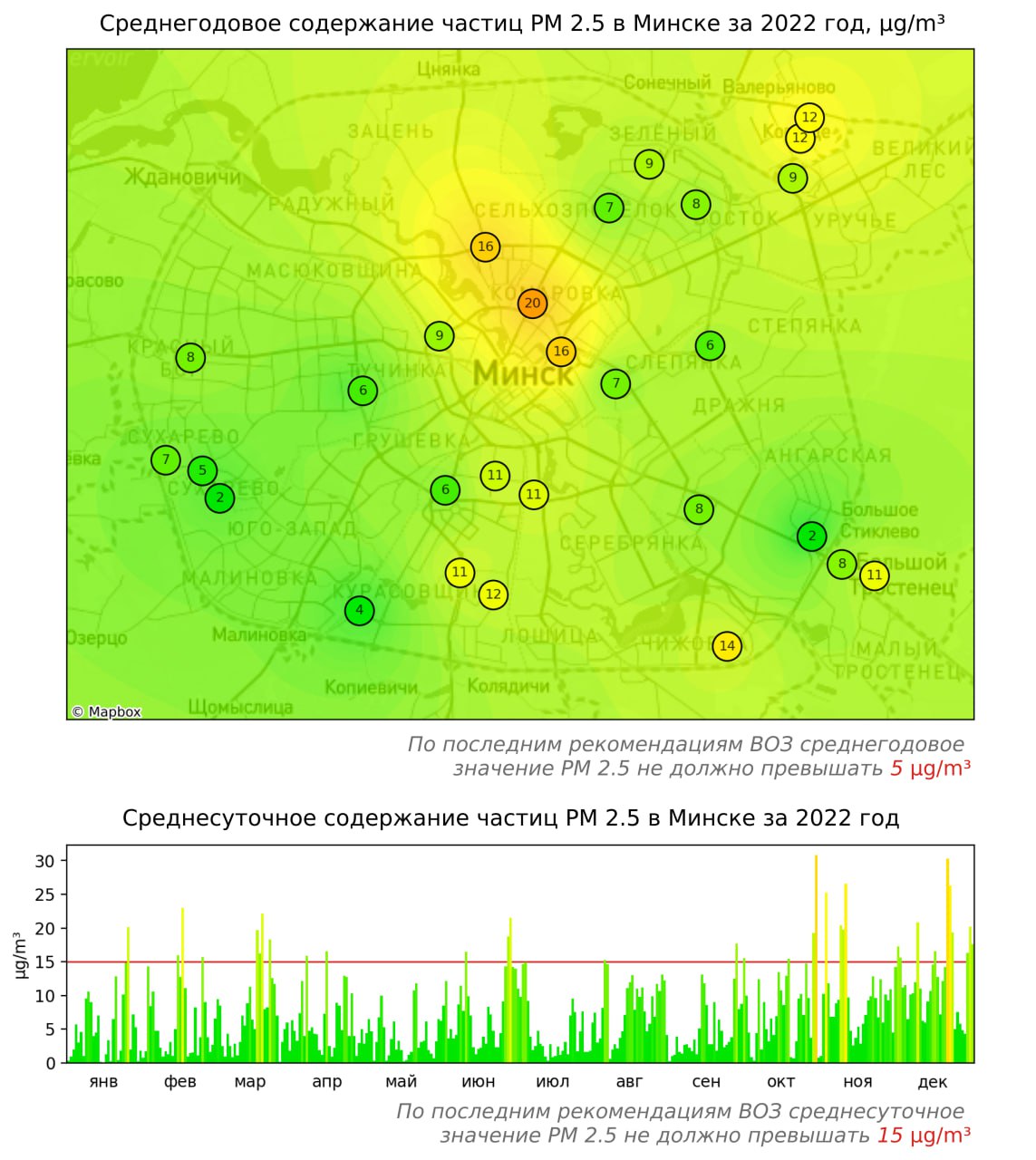 The World Health Organization lists a maximum concentration of 5 micrograms of PM2.5 per cubic meter of air annually as safe for human health. Meanwhile, AirMQ stations in the central part of the metropolis have measured levels up to four times higher. The state authorities do not carry out similar monitoring, and the citizens' network is the only source of this information for residents.