This is the fourth year that we are working in the Iagorlic nature reserve in eastern Moldova (Transnistria) with colleagues from Tiraspol and our partner organisation Biotica from Chisinau. Our fruitful collaboration has included the installation of artificial nests for water birds, the planting of deciduous trees and seminars for environmental activists. This autumn, local volunteers were mainly involved in water-related activities.
In early October, an initiative was launched to benefit the people of Glinoe, in the Grigoriopol region, as well as domestic and wild animals, including protected waterfowl species. Workers from neighbouring villages and Tiraspol beautified a local water source, which later flows into the drying Chernaya River, rich in wetland fauna, especially waterfowl and amphibians. They also restored a small nearby water body and planted willows in the surrounding area.
The first step was to use two probes to locate the spring and remove part of a clay slope to expose a vein of groundwater. The crew then dug a drainage well and lined it with stones. The water then overflows into a reservoir, which is also reinforced with stones.
Back in September, the staff of the Iagorlic Nature Reserve, together with local volunteers, carried out a complete renovation of a facility belonging to an administrative building of the reserve, which serves as a summer shower and washroom - especially for the numerous visitors, but also for the staff themselves.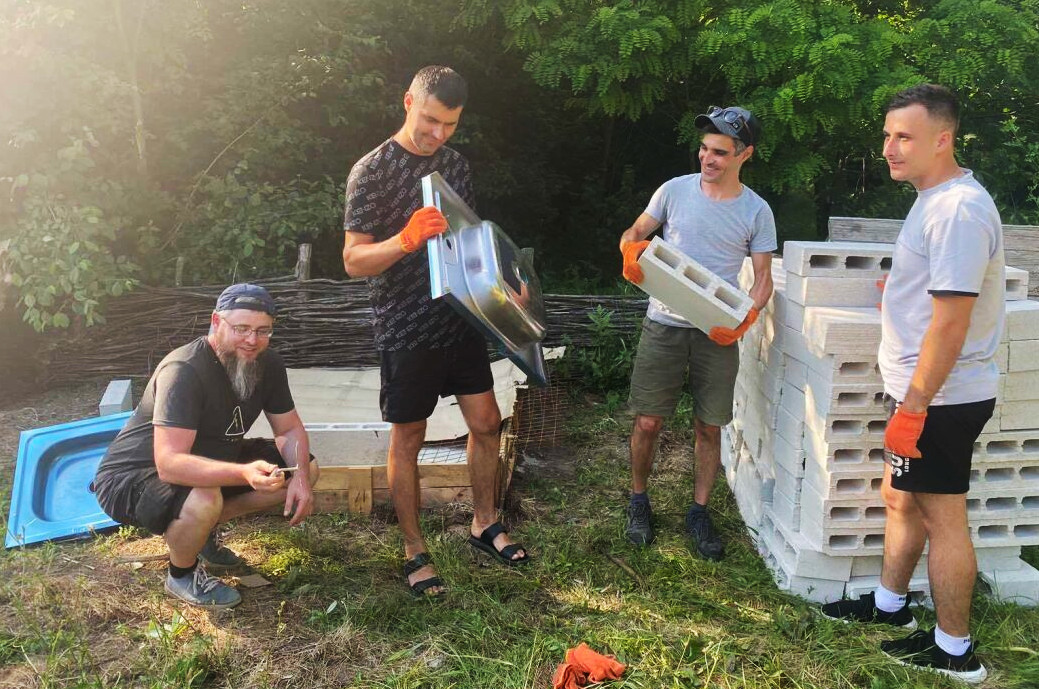 During the summer months, we also collected video material for a documentary film about the aquatic wealth of the Iagorlic Reserve, which will follow an already existing documentary about the fauna of this rare natural area. It will be freely available for viewing during the autumn.
All these events took place thanks to the Czech Ministry of Foreign Affairs' Transition Promotion Programme, under which Arnika and Biotica are implementing a joint project on both sides of the Dniester. The aim is to promote public participation in environmental protection and decision-making.