Arnika NGO, in cooperation with Lednice Castle's Multifunctional Centre, with the support of the German Federal Foundation for the Environment (DBU) and under the auspices of Michal Hašek, Governor of the South Moravian Region, is organizing for the third year running an international conference, Tree Avenues 2015. The topic "Financial Resources for Tree Avenues". Don't miss this opportunity to attend. It is of especial interest to mayors, employees of departments of the environment and regional development, road administrations, and other experts dealing with issues of landscape vegetation.
Place: Castle Riding Hall, Lednice
Date: Friday, November 27, 2015
Timetable:
9.30 – 10.45: Conference talks
10.45 – 11.00: Coffee break
11.00 – 12.30: Conference talks
12.30 – 13.30: Lunch break
13.30 – 14.45: Conference talks
14.45 – 15.00: Coffee break
15.00 – 17.00: Conference talks and final discussion
Programme:
Morning talks
Jan Hendrych, Member of the American Society of Landscape Architects (ASLA), The Silva Tarouca Research Institute for Landscape and Ornamental Gardening : Historical Tree Avenues and Setting a Gene Bank of Grafted Plants of Selected Species of Trees

RNDr. Marcela Klemensová, Arnika - Center for Citizens´ Support and Mgr. Tereza Aubrechtová, Univerzity of Ostrava: Moravian and Silesian Map of Tree Avenues
Ing. Katarína Ruschková, Leader of Environment Protection Department, Municipality of Jihlava City: Where can a municipality get money for tree care. How to make sure the money from the trees returns back

Ing. František Weisbauer, Environmentalist of Road Authorities, Pardubice Country : Current Projects of Road Greenery Renovation in Pardubice Country
JUDr. Jitka Jelínková, Legal Expert: There is no Legal Claim to cut Tree Avenues!
Afternoon talks
Ing. Jiří Klápště, Ministry of Environment: Current Possibilities to finance the Tree Avenue Maintenance and Renewal

Jon Stokes, Programme Director, Tree Council, United Kingdom: Conservation and Management of Hedges and Tree Lines in United Kingdom

Drs. ing. P.H.M. Patricia Debie, Landscape Architect and Historian , the Netherlands: Historic Avenues - Inspiring Tools in Landscape Renewal and Physical Planning

Ing. Ladislav Bíro, Environmental Education Specialist: Tree Avenues in Slovak
Moderated Discussion
How can we better protect tree avenues
How to gain financial resources for maintaining and restoring tree avenues
At the end of the discussion, attendees will be invited to draw up a declaration appealing to secure financial resources for maintaining and restoring tree avenues in the Czech Republic.
Information for participants: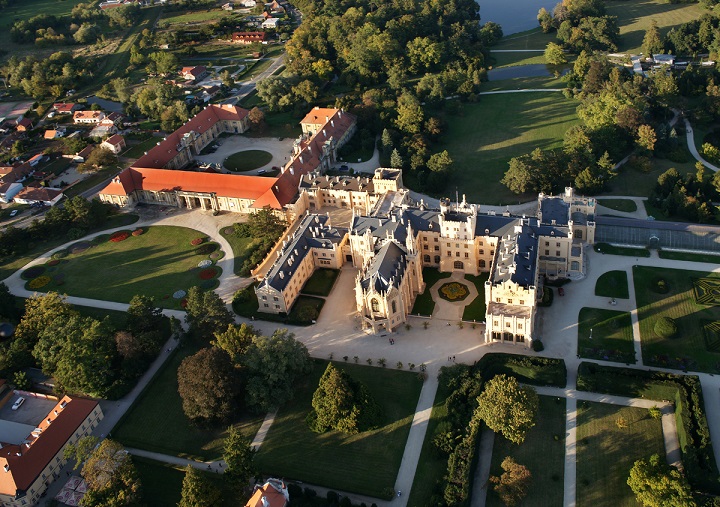 For participants from distant locations, we recommend you arrive at your accommodation in the afternoon of November 26. Thus, you can avoid getting up on Friday early morning and you definitely manage to be in time for the beginning of the conference and also to enjoy walking through the castle park, which is accessible from 6 am to 10 pm.
During the conference, meals are provided in the area of the Lednice Multifunctional Centre.
The conference fee covers organizational costs, lunch, and two refreshments.
We will send detailed information to registered participants in advance.
Conference fee: 40 EUR
Expedition to Tree Avenues of South Moravian Region
Date: Saturday, November 28, 2015
Timetable:
Bus arrival: 9.45
Bus departure: 10.00
Expected arrival in Breclav (railway station): 16.00
Programme: in preparation
The next day a trip to tree avenues will be organized as an accompanying programme of the conference. Positive examples of professional care of historical avenues combined with efforts to increase traffic safety will be presented. You will meet representatives of the local civil services as well as road authorities.
The bus will arrive at the Castle Riding Hall area. During the trip, we will provide you with lunch and then bring you back to Breclav railway station.
Each participant will receive expert commentary and study materials (EN). Transport, accommodation and food are provided.
Excursion fee: 20 EUR
It is possible to register for this event only.
The event is organized with the support of the German Federal Foundation for the Environment /DBU/ and under the auspices of Michal Hašek, Governor of the South Moravian Region.