At first glance, Belarus is a land of forests and meadows, proud of its clean food production. At the same time, however, it is the state worst hit by the atomic cloud after the explosion of the Chernobyl nuclear power plant. Even after the collapse of the Soviet Union, most heavy industry remains state-owned - and without the necessary investment in new technologies. Although the overall level of pollution is significantly lower than, for example, in Kryvbas, Ukraine, obsolete factories place a significant burden on the inhabitants living in their vicinity. Belarus is the last totalitarianism in Europe. Although it has signed a number of international conventions, people do not have access to information and can hardly influence environmental decisions.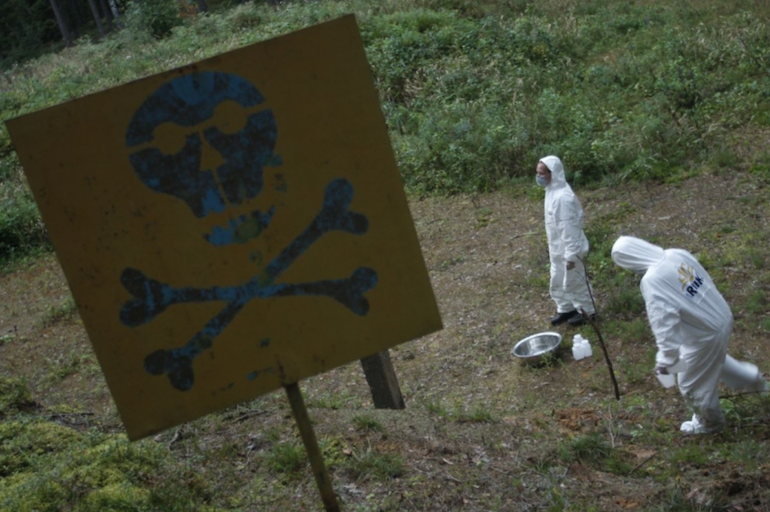 We support civic initiatives that defend the environment around them, even at the cost of imminent arrest and punishment. For example, the inhabitants of Brest that demonstrated against the construction of a battery plant. Or the movement against the construction of the Astravets nuclear power plant - the largest civil protest of its kind before the Belarusian democratic revolution. We have published a report on environmental democracy in Belarus.
We developed AirMQ - civic air monitoring system, published several analyses on environmental pollution and contributed to the identification of major "hot spots". The inhabitants of the capital received the Green Map of Minsk; and a Household Guide on Chemical Safety was created for all residents.
Information in Russian can be found at https://arnika.org/ru/belarus
Our work is supported by the Transition Promotion Program of the Ministry of Foreign Affairs of the Czech Republic.