Serbia has existed as an independent state since 2006 and, like many other Balkan countries, is still dealing with the legacy of recent history, including the environment and chemical hazards. In this context, in Serbia, together with partner organizations, we are primarily committed to promoting the right to information on the environment and toxic substances, strengthening the role of citizens in improving chemical safety and the practical implementation of the regulation of toxic substances.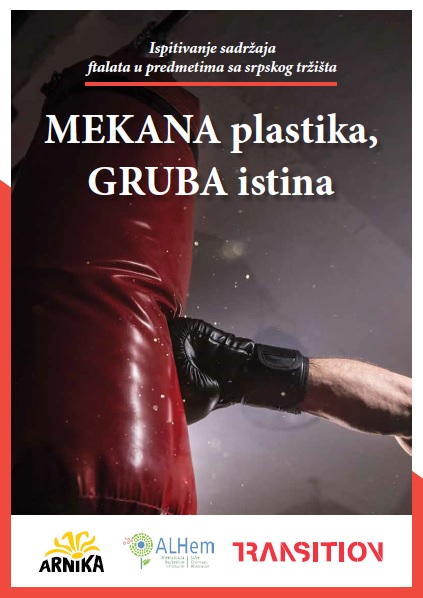 In Serbia, we work with several NGOs, but we have the most joint projects with ALHem, which focuses on chemicals in consumer goods and their safer alternatives, and with which we have been cooperating since 2015. In 2016, together with the CEE Bankwatch Network and CEKOR from Subotice, we monitored toxic substances in the vicinity of the Serbian coal-fired power plant Obrenovac, and with ALHem in 2020, we promoted the protection of citizens against dangerous phthalates and the introduction of regulations that are already standard in EU countries - the project and testing results are summarized in the publication SOFT plastic, HARSH truth.
Our activities are co-financed by the Ministry of Foreign Affairs of the Czech Republic within the Transition Promotion Program, the IPEN network (International Pollutants Elimination Network) and the Global Greengrants Fund.