Persecution of activists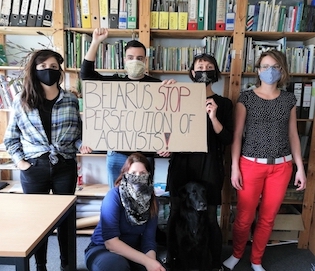 The persecution of environmental activists is an important issue that Arnika deals with in international cooperation. We strive mainly for systemic changes and overall better protection of environmental activists and defenders - we monitor the situation, actively comment on this issue, and keep an eye on the international mechanisms of the member countries of the Aarhus Convention - Convention on Access to Information, Public Participation in Decision-Making and Access to Justice in environmental matters.
In order to effectively combat the persecution of activists and to draw the attention of the general public to individual cases, we have launched the portal stop-persecution.org, gathering cases from Ukraine, Belarus, Azerbaijan, Kazakhstan, Romania, but also Poland, Slovakia, and the Czech Republic.
We consider it necessary to protect environmental activists against repression, intimidation, and violence, as well as to maintain environmental democracy, regardless of geographical location of these people. In the event of violations of these rights, we do not hesitate to contact the relevant authorities and international and intergovernmental organizations to ensure that persecution is given sufficient attention and thorough investigation.