Toxic substances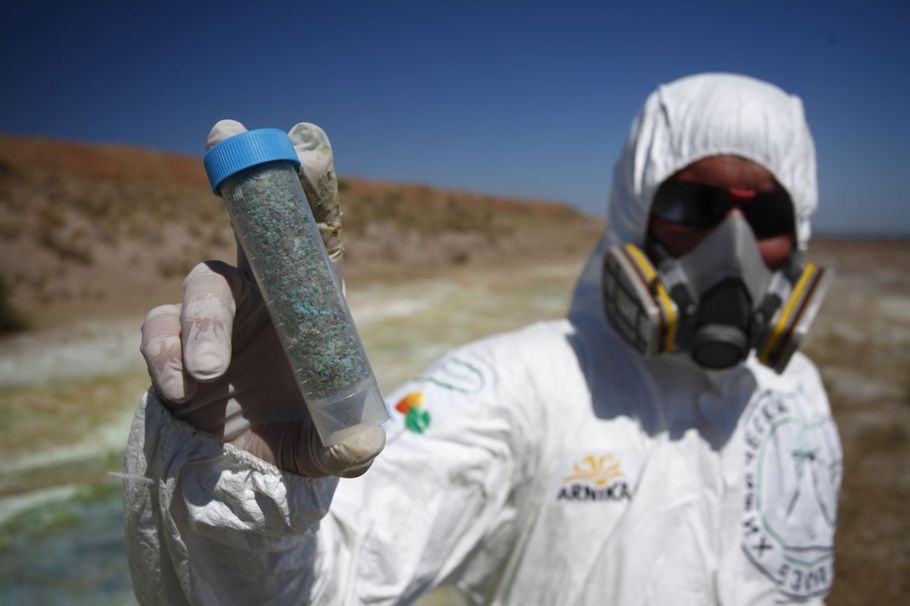 Toxic substances in the environment - whether in air, water, soil, food, or objects of everyday use - endanger not only us and our health, but also all living organisms on Earth. International conventions or legislation at the European Union level are a relatively effective tool to prevent the use of toxic substances and their release into the environment. However, far from all countries in the world have well-developed laws governing toxic substances or many countries simply lack adequately developed technologies to prevent toxic substance release into the environment, and this does not even begin to mention corruption or loopholes in law enforcement.
In many countries, laboratories for monitoring toxic substances are not sufficiently equipped. That is why we cooperate with non-governmental organizations from all over the world associated with the international IPEN network where we help with sampling in locations endangered by toxic substances or analyzing products for the presence of these substances. Following the results, together we then propose specific steps to prevent further contamination of the environment or consumer products with toxic substances, whether it is legislation or strategic programs.
We also regularly participate in meetings of the signatory states to international conventions on pollution control and we work in their expert groups in order to minimize further damage to the environment and human health from toxic substances. We participated in the work of the Stockholm Convention on Persistent Organic Pollutants (POPs), which includes, for example, dioxins, DDT etc. The Basel Convention on Waste is another one of the conventions that Arnika deals with. At the European level, we try to monitor compliance with the REACH regulation on chemical substances. The successful reduction of the Earth's ozone-depleting substances, achieved through the Montreal Protocol, shows that such work is worthwhile for the Earth's future.
In Armenia, together with our partner organization, we managed to achieve financial compensation for a family that was facing serious health problems due to a nearby tailing pond - the results of our analyzes confirmed high concentrations of heavy metals. We also addressed heavy metals as part of a project focused on Southeast Asia, aimed to help remove lead from paints sold in Bangladesh, India, Thailand, Indonesia, Nepal, the Philippines and Sri Lanka. We have also participated in increasing chemical safety through project activities in Serbia, where we have been working to introduce a ban on phthalates in consumer goods, similar to the one effective in the European Union.
The results of our analyzes of chicken eggs from 29 countries examining the presence of dioxins and similar substances were groundbreaking. We revealed too high contents of toxic substances, which are very easy to get into living organisms and humans through the consumption of food, and we warned about serious gaps in international legislation.