Public participation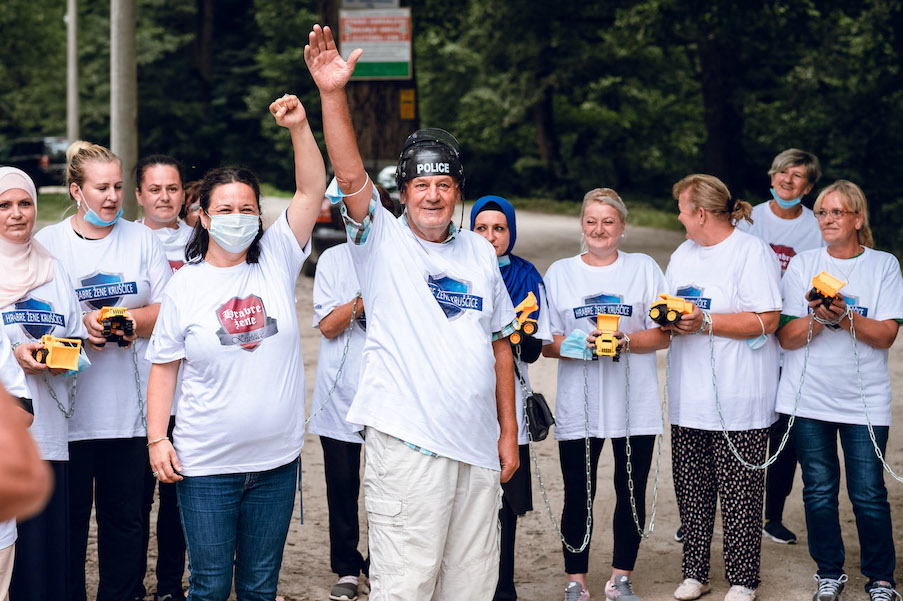 The topic of public participation spreads throughout almost all our foreign projects - in the Czech Republic and many other countries, we have been promoting the right to open access to environmental information. We want individuals and entire communities to be able to actively act and participate in decision-making processes based on these information, whether it is operation of factories releasing toxic substances into the environment, construction of hydropower plants, tree felling, flooding nature with waste,or other ecological transgressions significantly affecting their health, livelihoods and the overall state of nature in which they live.
Together with our partners, we spread awareness, organize educational events and seminars for affected communities, initiate public calls and petitions, regularly prepare expert studies and legal analyzes, gather evidence to demand legislative changes,and advocate for better law enforcement.
In Bosnia and Herzegovina, through the Dam-Free Municipalities initiative, we want the municipalities to return to their citizens the opportunity to co-decide about the construction of small hydropower plants, which not only destroy Bosnian wild rivers and the organisms in them, but also restrict people's access to the river, prevent them from swimming, etc. In Ukraine, we are fighting for cleaner air for industrial cities through a public petition and the cleanair.org.ua portal. It is important to us that people anywhere in the world can comment on what is happening to the environment and that their opinions will be heard and respected.